Troubleshoot Outlook Error 0x800ccc0f- One of the frequent errors in Outlook
MS Outlook is one of the most common and widely used email applications among the corporate enterprises and for individual usage. It consists of a MS Office suite as a separate application. Like every other email client, it is also prone corruption and errors. In this technical script, we'll take into account the Sending reported error 0x800ccc0f. It is one of the common errors in Outlook and occurs frequently. So, let's dig in this particular error.

Outlook Error 0x800ccc0f – An Overview
This particular error occurs when a user tries to send or receive you try to send/receive SMTP based email messages. There is a most downside part of the error is that it doesn't give any notification or sign. Even if everything works fine, it just appears and hinders the functioning of MS Outlook. In Outlook 2016 version, the Outlook error 0x800ccc0f occurs with the following display message :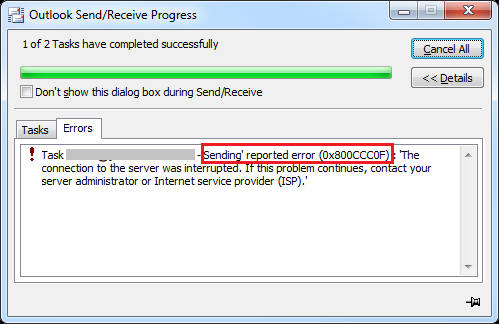 This error appears in other Outlook versions also i.e. in Outlook 2016, 2013, 2010 and other previous versions. MS Outlook Express users also face this issue sometimes when they send/receive emails. So, let's understand the reasons behind the occurrence of the error.
Common causes of occurrence of Outlook Error 0x800ccc0f
Knowing the reasons responsible for occurrence of this error can help you to fix this particular error message. The probable reasons have been listed below:
Blocking of incoming and outgoing emails in MS Outlook.
Technical issues with the server settings.
Internet connectivity issues with the Exchange server.
Incorrect settings in Outlook profile settings or corrupt Outlook profile.
Corruption in OST file.
Going through the above mentioned reasons, you may figure out what should be done in order to fix this Outlook error.
Methods to resolve Outlook Error 0x800ccc0f
To resolve this issue, there are chances that you need to apply a lot of fixes and approaches depending upon the reasons explained above. You need to apply the fixes mentioned below one by one and also send /receive mails after applying each fixes to be ensured of rectification of problem.
#1 Fix issues in internet connectivity
The first thing that you should do is to check the connectivity of your system with the Exchange server. You need to check your internet and Exchange server gateway connection to ensure that all the settings are correctly configured.
#2 Disable the Anti-Virus Utility
There are many times when the performance of Outlook is affected by an Anti-virus program. So, you need to disable the antivirus. You can follow the below steps for doing this.
For opening the Task Manager, press the Ctrl+Shift+Esc buttons altogether.
Go to Start tab shown in the image below and hit a right click on the antivirus utility to disable it.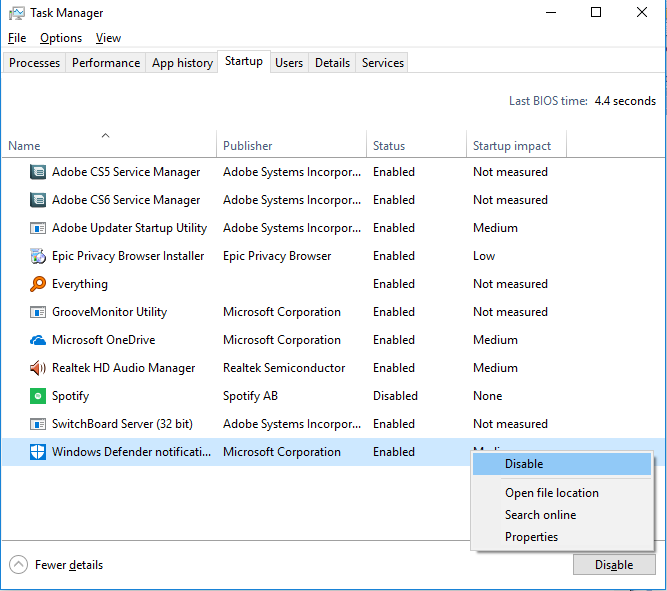 #3 Turn off or Disable the Windows Firewall
The outgoing and incoming emails can also be hampered by Windows Firewall. You can turn off the firewall to fix this error. Go through the below steps for doing this:
Go to cortana button for opening the Windows Firewall application.
Type in "Windows Firewall" in the search box and hit a click on Windows Defender Firewall.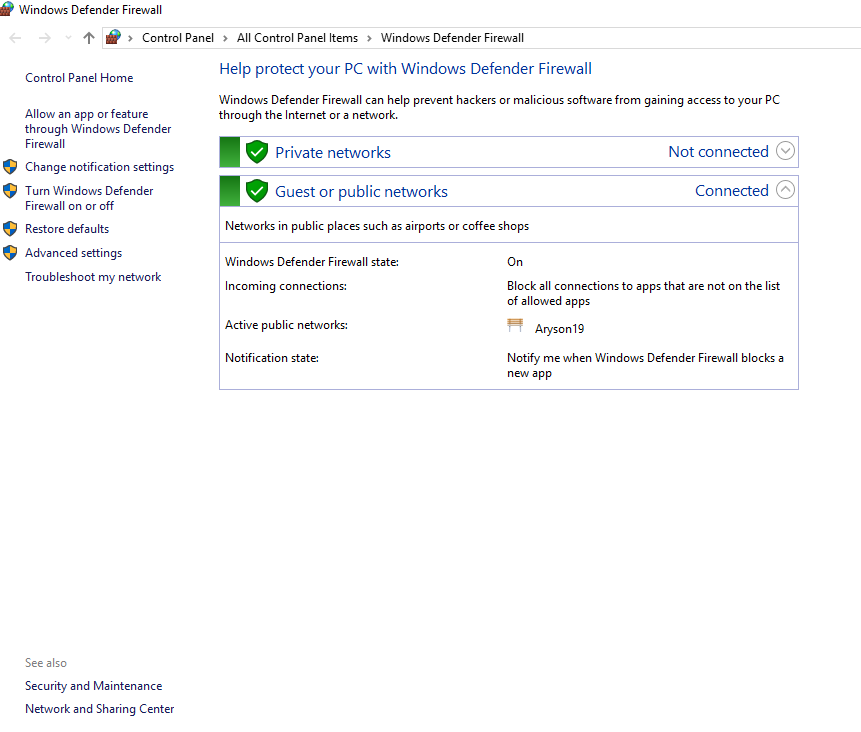 Now, turn the Windows Defender Firewall off following the screen instructions.
#4 Start Outlook in Safe Mode
Run the MS Outlook on your system in safe mode. Now, start disabling the Add-ins one by one to detect the faulty add-in which is the reasons behind this Outlook error 0x800ccc0f. If there is any add-in which is the reason behind the error and is removed now, the issue will be fixed.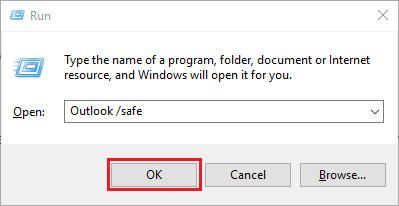 For doing this, In the 'Start' menu, go to Search box and type in outlook.exe /safe followed by OK button. In Outlook 2003 and previous versions, you need to type the above command in Run dialog box.
#5 Use Inbox Repair Tool
If the methods and techniques explained above are not able to troubleshoot the send/receive error in Outlook, there might be some corruption issues with OST or PST files. To fix it, you need to utilise inbox repair tool i.e. ScanPST.exe or ScanOST.exe. You need to just locate these inbox repair tools and run them to repair the corrupt Outlook files.
#6 Convert OST to PST ( Most Recommended )
The manual techniques explained above might be useful for some users but not for all. If none of the above methods and approaches are helpful, you can fix this send/receive error 0x800ccc0f by converting OST file to PST. After this conversion, you need to export the resultant PST files in your Outlook profile and everything will be sorted. You can make this OST to PST Conversion by manual methods but if a single mistake happens, there will be corruption in your Outlook profile.
You may also read: OST to PST Conversion by Using 3 Easy & Safe DIY Tricks
So, the most preferred and professional method is to use an OST to PST Converter. There are many online software offering the same feature. But, as per my experience, I found SysInfoTools the best among them. The OST converter offered by them is equipped with a wide range of authentic features. It has a user-friendly interface and is suitable for both technical and non-technical users. The trial version is available for free download. You can evaluate it and purchase the full version as per your experience.
Final Words
In the article, I've explained all about the Outlook error 0x800ccc0f in a detailed manner. We have discussed the major reasons behind occurrence of this error and the solutions to troubleshoot them. Also, you can repair the corrupt OST to PST file format using a third-party software as it is one of the major reasons behind this sending reported error message. Hope the article is helpful to the users.
Watch the video tutorial below