Best way to remove password from PST file
Have you lost or forgotten the password of PST file? Wondering how to crack or remove password from Outlook PST? In the blog, we'll talk in a tutorial about how to break PST password for free.

MS Outlook is an email client that is known for its features and services. Also, it is having an intuitive interface. One privilege that has been given to the user by Microsoft Outlook is PST file protection. It is an important feature regarding the security of PST. Using it, users can secure their PST files containing crucial business as well as personal information. Users can encrypt their PST by simply putting a password. After applying the password, each time you'll try to open this PST file a window prompt will appear asking the password. Anyone not having credentials of thepassword will not be able to open PST file in Outlook.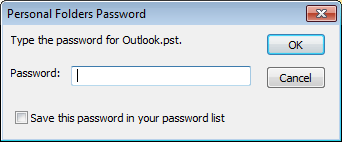 Although, it is a good practice to secure your emails in PST but sometimes, if you forget the password of PST, it becomes hard to open PST file. Without opening it, you can't access your important emails and mailbox contents in Outlook PST. But, do not worry, there are solutions to crack PST password for free. I'll mentions some scenario in which you can eliminate the password from Outlook PST file.

Situations to remove password from PST file

There are some scenarios under which you feel need to remove password from Outlook PST.

You wish to make your password more complicated for security purposes or some other reason.
You might have forgot the password and want to eliminate password protection in the file.
There might be a situation where you do not want to further continue password on your Outlook PST.
Now, let's have a look at the solutions for this issue. There are some manual tricks using which you can break PST password for free.
Methods to remove password from PST
You can crack the password from PST using multiple methods. I'm explaining them one by one. Just go through them.
#1 Manual solution to remove password from PST file
In this method, you can unlock PST file by using some simple manual methods. However, you must know the password in this method using which you can remove or change the password from your data file.
Launch MS Outlook application and move to Account settings under the Tools option in the menu bar.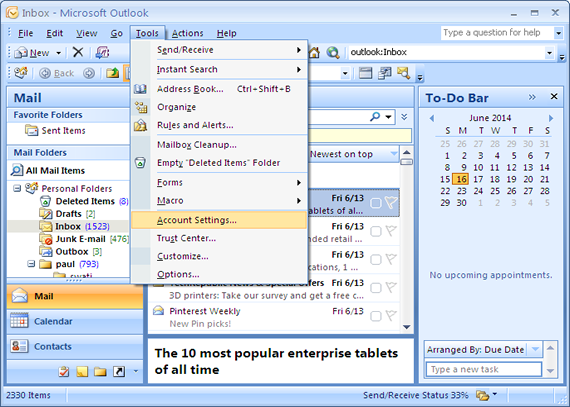 If you are having Outlook 2010 version, you can open Account settings under the File menu.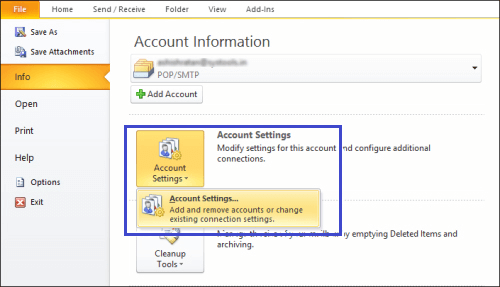 Under the Data files option in the Account settings window, select the PST data file from which you wish to remove the password and further hit a click on Settings option.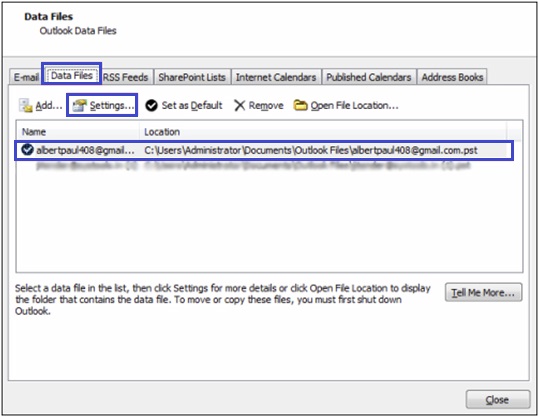 A new window prompt will be opened, Click on the option "change password".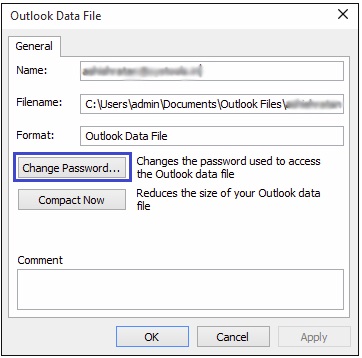 In the next window, apply the old and new password and click on OK button.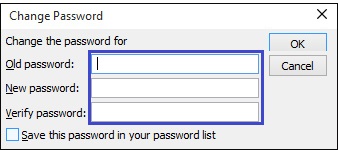 #2 Remove password from PST using "pst19upg.exe" tool
If you do not want to invest a hefty amount in third-party tool, you can use this free tool provided by the Microsoft to upgrade the Outlook PST format to version 19. It is an authentic and reliable free utility that can upgrade your Outlook PST. It can also be used to crack PST password. However, it can be used only when you have your PST file in the older version of Outlook i.e. ANSI PST file. Also, you need to use Scanpst.exe along with pst19upg.exe to remove PST encryption. Go through the below steps for doing this.
Close the Outlook and create a backup copy of your PST file before you proceed.
Download and launch Inbox Repair Tool on the PST file you have copied and click on repair button.
Now, type "Win+R" command to open a command prompt on the screen and input the path of "pst19up" along with the name of PST file. After that, hit a click on "Enter" button.
A copy of PST file will be created with a name as "filename.psx".
Rename the original file in Outlook PST to avoid confusion.
In the command prompt, again type "pst19upg" – path of your PST file (filename.psx).
You'll get a new PST without any password.
Open this unlocked PST file in MS Outlook.
#3 Using automated method to remove password from PST data file in Outlook
Sometimes, when you don't know the password and want to remove encryptions in the PST file, it is very difficult to unlock PST from password protection using manual methods. Also, the pst19upg.exe is not always helpful. In this situation, you need to employ a third-party Outlook PST password recovery tool. Using it, you can recover any type of password irrespective of its complexity without even knowing the old password. It is a very effective tool and you can trust it.
Bottom Lines
Coming to the conclusion, I would say if you have details of your password, you can go for manual method. But, manual method need to be done with utmost care else there might be some corruption. Also, if you don't know the password, you can opt for PST password recovery without thinking twice to remove password from PST files in Outlook.
Watch the online video tutorial below