Resolve MS Outlook Error 0x800ccc0e in a simple way
Stuck with Outlook error 0x800ccc0e? Having difficulties in sending and receiving emails in Outlook? Keep reading this technical blog. At the end, you'll be able to fix this send/receive error in Outlook.


Microsoft Outlook is popular among professionals as it is the most sought after email clients across the globe. It is used by countless number of users because of its performance and features. But, it also displays errors like other email clients. One of the frequent error is IMAP error 0x800ccc0e. So, let's have a discussion on it.

Outlook error 0x800ccc0e – An Overview

0x800CCC0e error in Outlook appears when there is an issue with Microsoft Outlook, Windows mail or Outlook Express. In general, this error arises when there is no internet connection or some issues between the SMTP servers. It may also occur if user is sending email during the configuration of account or there is change in port number. This Outlook send/receive error is displayed on screen as:

Common causes for Outlook error message 0x800ccc0e

Some of the possible reasons behind the occurrence of this particular Outlook error 0x800ccc0e are:

Inappropriate email setting
Corrupted files download
Failed server connection issue
Incorrect Port number
Damaged Outlook email account
Antivirus or firewall issue
Faulty Add-ins in Outlook
Methods to troubleshoot Outlook error 0x800ccc0e
You can adopt several methods in order to fix this Outlook error code 0x800ccc0e. Here are some of the effective manual methods. Just go through them.
#1 Check internet connection
Make sure that you are connected to an internet network. A proper internet connectivity is needed for sending or receiving the emails in Outlook.
#2 Remove duplicate accounts
Sometimes, this error can be occurred due to duplicate accounts. It must be removed using the following steps:
Start MS Outlook and go to the Tools in the menu bar.
Select the Account Settings and a new window prompt will appear.
Now, go to Email and check the duplicate accounts.
Remove the duplicate accounts, if any.
#3 Maintain email account settings properly

Just go to email account settings in your Outlook account. Check for various settings and ensure that they are correct. Also, check the port numbers whether they have been entered correctly.

#4 Start Outlook in Safe mode

Tap the Windows keys + R button altogether
Type in the Outlook /safe and hit Enter button
#5 Clear stuck messages in Outbox
Check your Outlook outbox if there are any email messages there. These stuck email messages need to be cleared for further sending/receiving emails. You can delete or move them using below steps:
In the Send/Receive tab, choose the Work Offline mode and disable it after deletion.
Moving the emails- Simply drag and drop the emails to draft folder or right-click the email message and navigate to Move ⇒ Other Folder ⇒ Draft.
Deleting the emails- Right click and delete the message.
#6 Check firewall and Antivirus settings

Sometimes, antivirus application and Windows firewall hinder the normal functioning of Outlook. So, disable them and retry sending/receiving the emails. Try out other methods if Outlook IMAP error 0x800ccc0e still appears.

#7 Check SMTP settings
You are required to check outgoing server settings for SMTP configuration.

Go through the path Outlook ⇒ File ⇒ Account Settings ⇒ Account Settings.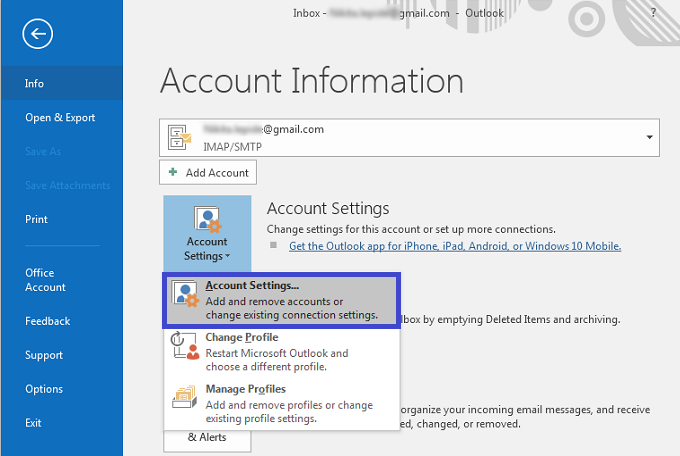 In the email tab, double click on your email account.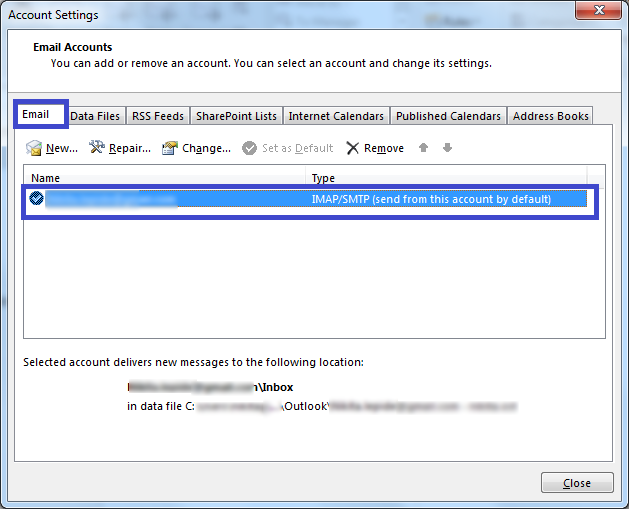 A new window prompt will open, select More settings option.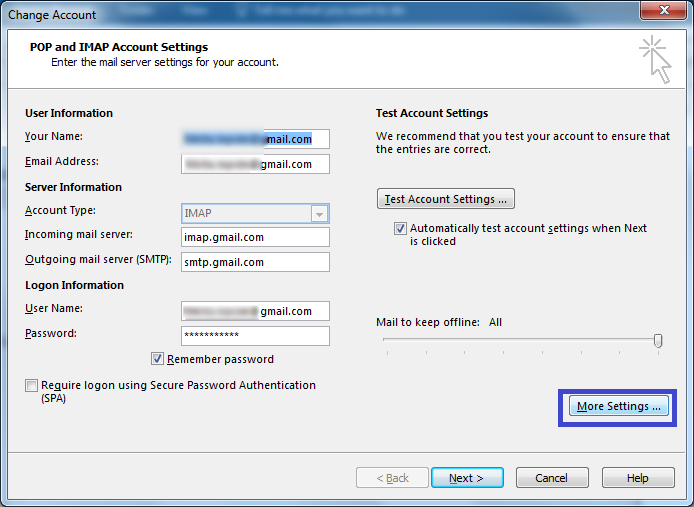 Now, under the internet email settings, go to outgoing server in the menu bar and click on the checkbox of 'My outgoing server (SMTP) requires authentication' and proceed with OK button.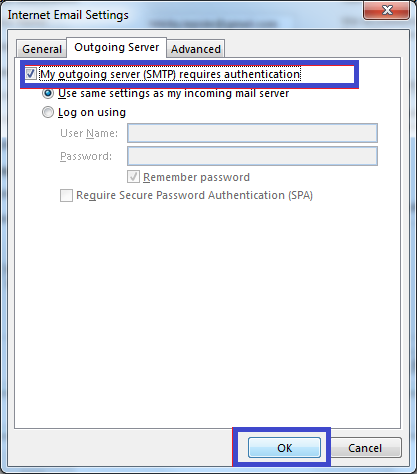 #8 Outlook re-installation

You need to uninstall MS Outlook and Reinstall it. After that, create your profile again and try to send/receive emails. You can uninstall Outlook by going through the Control Panel ⇒ Programs and Features.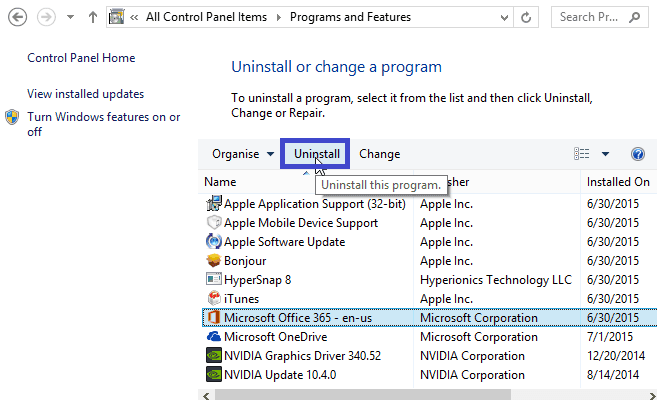 #9 Repair PST file using inbox repair tool

You can use Microsoft inbuilt inbox repair tool i.e. scanpst.exe. This tool fixes the minor corruptions in the Outlook PST by repairing it. After the repair process, start Outlook and try to send/receive emails to check whether the error has been fixed or not. If the error code 0x800ccc0e still appears, try out next method.

#10 Repair PST using Outlook PST Repair Tool

If the above manual methods do not resolve this issue, this means there is corruption in PST file. Also, if inbox repair tool is not able to fix corruptions in Outlook PST it means PST file has been severely corrupted. It can be repaired only by using an Outlook PST repair tool. Using this tool, the error 0x800ccc0e in Outlook can be resolved easily.

Bottom Lines

In the article, we have discussed the Outlook error 0x800ccc0e cannot connect to the server. You can try out the manual methods explained accordingly. Also, you can simply employ the Outlook PST repair tool if the problem persists even after carrying out all the manual methods. This tool is effective for all the version of Outlook including Outlook 2016, 2013, 2010 and other previous versions.