Email Migration – Migrate Emails From One Client to Another

Have you ever been in a situation where you need to perform email migration? How did you deal with that? Emails are extremely popular in these days due to the features like fast, convenient and affordable. And just because of these features, it has become an effective communication tool. Being an inexpensive form of communication, it only requires a device, be it a computer system or a mobile device, with the proper Internet connection which is now available everywhere around the globe. Also, you require an email client application, be it a desktop application or webmail application.

Now let's talk about some popular email client applications, i.e. Outlook Express, Windows Live Mail and Microsoft Outlook, offered by Microsoft. I've already discussed these email clients many times in my earlier posts. DBX, EML, MSG, and PST are the files used by these email clients for storing emails and other mailbox data. Sometimes you may need to perform email migration if you're switching from your current email client to another one.
What is email migration, and why is it needed?
Email migration is a generally a process through which you migrate your emails and other mailbox content from one email client to another one. Email migration is sometimes easy, but sometimes quite challenging too. It's easy when your emails are either saved or stored in a particular format which can be supported by other email clients where you want to migrate them. On the other hand, it becomes a challenge for you to perform email migration if the email client doesn't support the format in which your old mailbox content is stored.
Consider a scenario where you were using Outlook Express or Windows Live Mail email client previously. Now you've switched to Microsoft Outlook, another popular Windows desktop email client. Though Microsoft provides all these email clients, they don't support the same file format. Outlook Express creates DBX folders to store the email messages, and it saves each email message in EML format. Windows Live Mail also saves each email messages in EML format. But MS Outlook creates PST file to store your mailbox data. If you have switched from Outlook Express or Windows Live Mail to Outlook, you need to perform DBX to PST conversion or EML to PST conversion. To know how to convert DBX files to PST format, refer to this blog post Convert DBX to PST Format Manually – 3 Easy Steps
Here we'll discuss a manual trick for converting EML files to PST so that you can migrate your emails from Windows Live Mail or any other email client supports EML format to MS Outlook.
Convert EML to PST format
Step 1: Launch Microsoft Outlook on your system.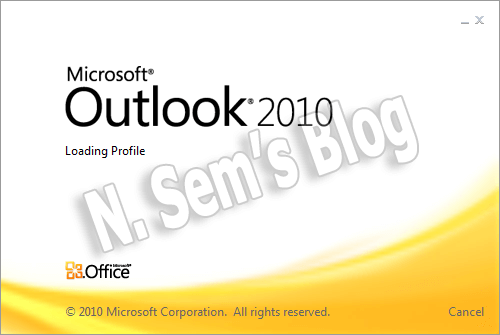 And, also launch Windows Live Mail at the same time.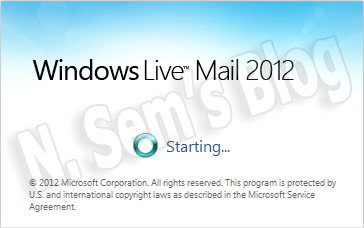 Step 2: In the Windows Live Mail window, click File button > Export > Email messages.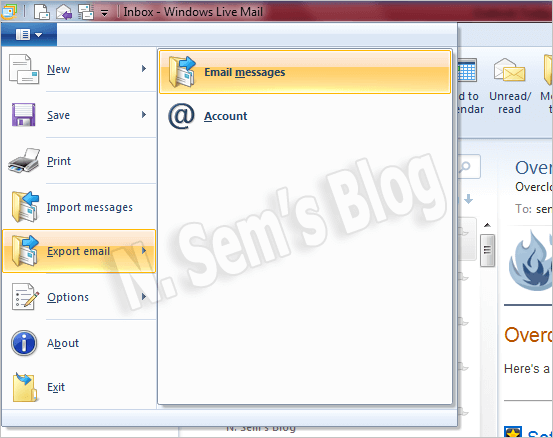 Step 3: In Windows Live Mail Export window, select the format into which you want to export emails.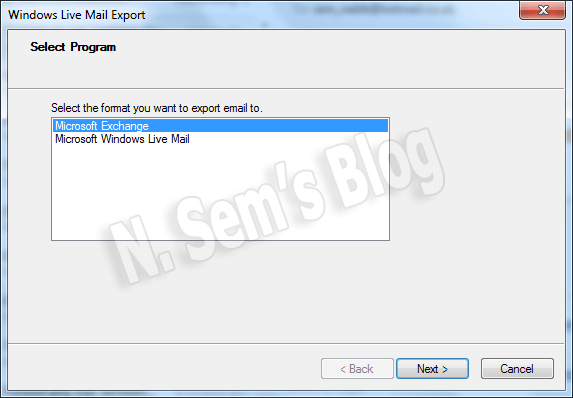 Select Microsoft Exchange as the format > click Next.
Step 4: When you click Next, you'll receive this message "This will export messages from Windows Live Mail to Microsoft Outlook or Microsoft Exchange".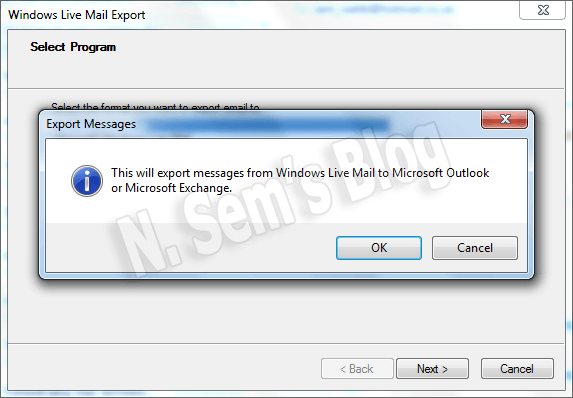 Click OK to confirm it.
Step 5: On the Export Messages window, you need to select the mail folders you want to export from Windows Live Mail, i.e. either All Folders or Selected Folders.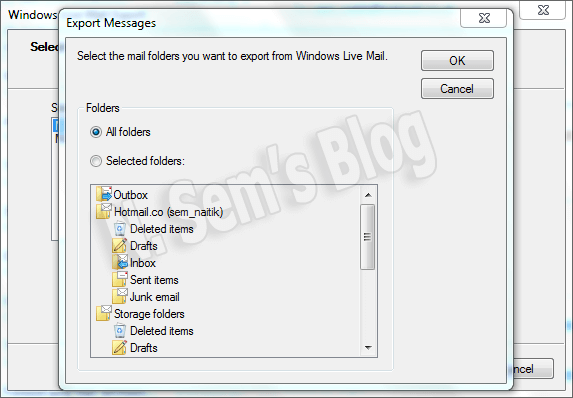 Once you've selected the appropriate option, click OK to confirm your selection.
Step 6: It'll start the export process on your system. You should wait until the process is successfully completed.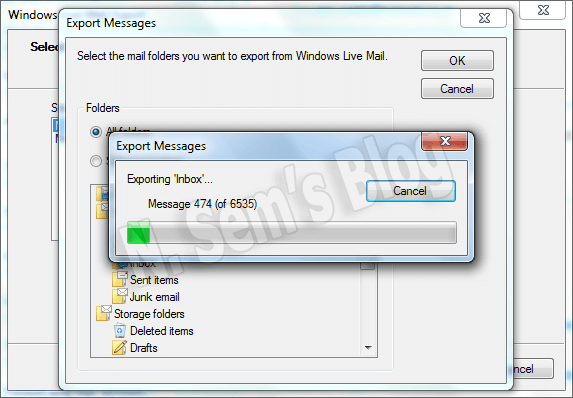 Step 7: It takes a couple of minutes to successfully complete this process.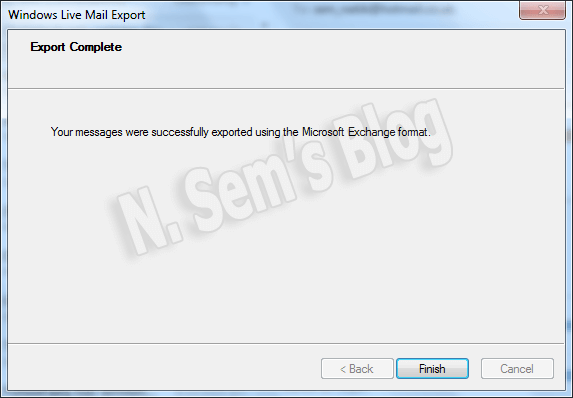 After that, you can see Export Complete messages. Now click Finish.
Finally, check the exported mail folder(s) in your Microsoft Outlook email client.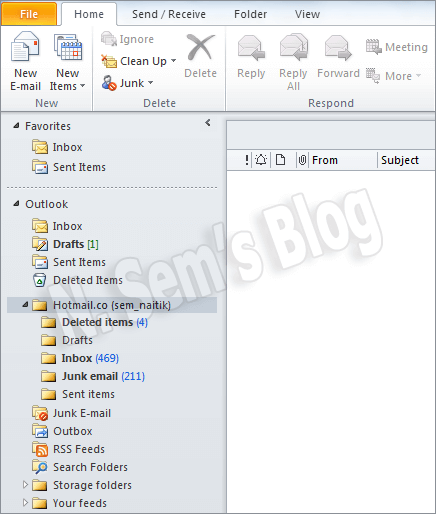 You can easily open MSG files in Outlook client as it supports this format. If you want to convert them into PST format, you can create a new Outlook data file, i.e. PST, and drag and drop all the data from the MSG files into the new file. This process will definitely take your enough time.
Caution
You must perform email conversion or email migration correctly and in a safe manner to avoid data corruption or loss. If no manual trick or technique is available, you must try a professional software tool.
SysInfoTools Software provides you multiple solutions when it comes about email conversion. You've already read about its advanced email converter app that can perform conversion of emails files of various formats. Now you can try its advanced MSG to PST Converter, EML to PST Converter and MSG to EML Converter tools for batch conversion of MSG files into PST format, EML files into PST format and MSG files into EML format respectively. I would recommend you to try the demo version of these tools for free evaluation purpose. Demo version will allow you to save first 15 files after conversion.